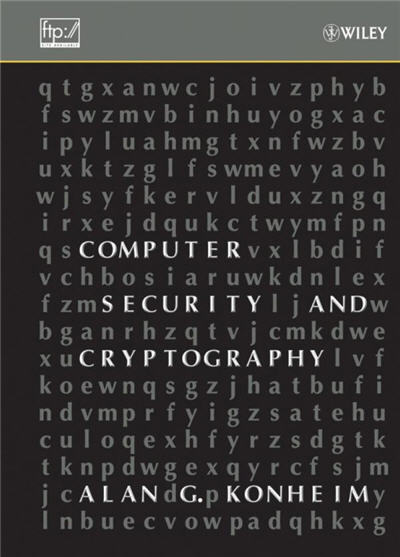 Computer Security and Cryptography (Wiley) by Alan G. Konheim, is a great resource to understand and implement data security systems. Chapters are organized to help develop technical skills, describe a cryptosystem and method of analysis, and provide problems to test your grasp of the material and ability to implement practical solutions.
The book begins with the history of cryptography and moves into the theory of symmetric and public-key cryptography. Chapter 18 focuses on cryptography application. Included is Unix password encipherment, password cracking and protecting ATM transactions.
With consumers becoming increasingly wary of identity theft and companies struggling to develop safe, secure systems, this book is essential reading for professionals in e-commerce and information technology. Written by a professor who teaches cryptography, it is also ideal for students. Available at Amazon for $90.00.