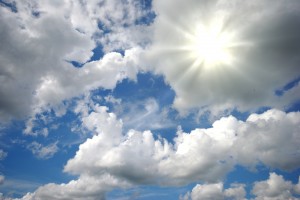 Recently, the issue of cloud security came up in one of our meetings.
"USB's are going to be a thing of the past," quipped our CEO. At first we had the hype. Now we have the reality. More and more data is being stored in the cloud.
A recent article in PC World asks the question: Public Cloud vs. Private Cloud: Why Not Both?
…a recent Info-Tech survey shows that 76% of IT decision-makers will focus initially or, in the case of 33% of respondents, exclusively on the private cloud.

"The bulk of our clients come in thinking private. They want to understand the cloud, and think it's best to get their feet wet within their own four walls," says Joe Coyle, CTO at Capgemini in North America.

But experts say a better approach is to evaluate specific applications, factor in security and compliance considerations, and then decide what apps are appropriate for a private cloud, as well as what apps can immediately be shifted to the public cloud.
Last year, we noticed the trend toward "consumer use of the cloud" and how that would leak into your enterprise. Now more companies are utilizing the cloud, even building private clouds that act as gated communities.
One thing is certain. Attackers will be also looking to land on one of those clouds. Keep current with best practices by bookmarking sites like Cloud Security Alliance. Forewarned is forearmed.