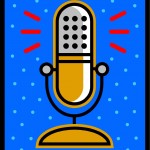 Credit Unions have become popular over the past few weeks as societal trends have placed greater pressure on bank policies. What's the scoop on Credit Unions and information security? Take a listen! Discussion questions include:
Supporting Credit Union swap through infosec
The "hactivist" group Anonymous and "Dump Your Bank Day"
Is infosec strong at Credit Unions?
Our approaching toward testing Credit Unions and banking apps



Panelists:
Brent Huston, CEO, Founder, and Security Evangelist
Adam Hostetler, Network Engineer and Security Analyst
Phil Grimes, Security Analyst
John Davis, Risk Management Engineer
Mary Rose Maguire, Marketing Communication Specialist and moderator
Click the embedded player to listen. Or click this link to access downloads. Stay safe!