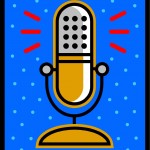 It's an understatement to say a security administrator is busy. In the quest to achieve POLA (Principle of Least Access), it's easy to overlook other tasks that can make a huge difference in your overall security strategy.  In this episode of MSI Strategy & Tactics, the techs discuss three tasks that if consistently put on hold, will eventually cause havoc in your world. If you're a security administrator, take a listen! Discussion questions include:
Password Management: Why is this an issue and what can a security administrator do that will make it easier?
Log Reviews: How can this task be better organized?
Why is documentation often overlooked and what can a security administrator do to change it?
Tools mentioned:
Panelists:
Adam Hostetler, Network Engineer and Security Analyst
Phil Grimes, Security Analyst
John Davis, Risk Management Engineer
Mary Rose Maguire, Marketing Communication Specialist and moderator
Click the embedded player to listen. Or click this link to access downloads. Stay safe!