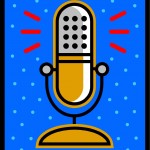 Cloud computing has become a buzzword over the past few years. Some organizations wonder if it would benefit them or not. What are some of the questions an organization should be asking?  In this episode of MSI Strategy & Tactics, Adam Hostetler and Phil Grimes discuss the various aspects of "the cloud" and how it can affect an organization.  If you are considering transitioning your data to the cloud, you'll want to listen! Discussion questions include:
How can you determine which cloud computing model is right for you?
What are some of the security issues with cloud deployment?
How can moving data to the cloud help an organization's overall efficiency? 
Resources:
Panelists:
Adam Hostetler, Network Engineer, Security Analyst
Phil Grimes, Security Analyst
Mary Rose Maguire, Marketing Communication Specialist and moderator
Click the embedded player to listen. Or click this link to access downloads. Stay safe!