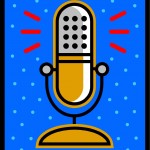 "You can be doing all the right things and still get your home machine compromised. It becomes less about prevention and more about what we do when our machines become compromised."  – Brent Huston, CEO, MicroSolved, Inc.
Are you "the computer guy" for your family? Listen in as our tech team discusses common problems of Windows users and steps they can take to help protect their data. Discussion questions include:
How do Windows users stay safe in a world of modern malware and online crime?
What do Windows users do when their box gets infected?
What do you do to secure the Windows boxes of your family members?
What tools does every Windows box need and how should windows security settings be configured?
What about the browser?
Panelists:
Brent Huston, CEO and Security Evangelist, MicroSolved, Inc.
Adam Hostetler, Network Engineer and Security Analyst
Phil Grimes, Security Analyst
John Davis, Risk Management Engineer
Mary Rose Maguire, Marketing Communication Specialist and moderator
Click the embedded player to listen. Or click this link to access downloads. Stay safe!