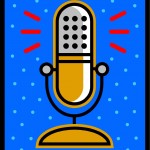 "The fall-out from these types of attacks are going to cause an undue amount of stress with new requirements." – Brent Huston, CEO and Security Evangelist for MSI
Listen in as our tech team discusses the recent rash of "hactivism," including:
What is a hacktivist?
How has hacktivism matured over the last several years?
What do you make of the anti-sec movement and the motives of groups like Anonymous, Lulzsec, etc.?
What do corporate security teams need to know about the antisec movement?
What is the likely fallout from all of the recent breaches and media attention to such attacks?
Panelists:
Brent Huston, CEO and Security Evangelist, MicroSolved, Inc.
Adam Hostetler, Network Engineer and Security Analyst
Phil Grimes, Security Analyst
John Davis, Risk Management Engineer
Mary Rose Maguire, Moderator, Marketing Communication Specialist, MicroSolved, Inc.
Click the embedded player to listen. Or click this link to access downloads. Stay safe!