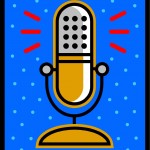 "It is imperative that during times like this, we step back, analyze the situation, identify the solutions, and then evaluate which of those solutions best fits our needs." – Phil Grimes, Security Analyst for MSI
Listen in as our tech team tackles the frequent requests from other organizational departments on "how to do security," including:
How are some of the ways a company can be influenced in their infosec initiatives by departments other than IT?

 How does Mass Media affect information security?

 When a CEO goes into panic mode after a splashy news story, what is the best response from the IT department?

 Can you share some stories about what happens when an organization goes into "panic mode?" What are the results of such an approach?

 What are some guidelines you can give to organizations to prevent security initiatives by being dominated by popular demand?
Panelists:
Brent Huston, CEO and Security Evangelist, MicroSolved, Inc.
Adam Hostetler, Network Engineer and Security Analyst
Phil Grimes, Security Analyst
John Davis, Risk Management Engineer
Mary Rose Maguire, Moderator, Marketing Communication Specialist, MicroSolved, Inc.
Click the embedded player to listen. Or click this link to access downloads. Stay safe!