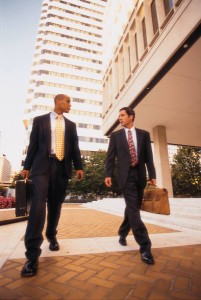 Recently, I saw this article: Top Ten High-Demand, Low-Supply Jobs and noticed that information security was one of those "Top Ten" jobs.
This is good news for the information security industry but is it good news for you? Have you wondered if information security is a good career choice?
We posted some thoughts in this post: "So, You Wanna Be In InfoSec?" and it's worth checking out if you're serious.
Here's a snippet:
One of the most common questions I get asked is "How can I become an information security professional?". These days, it seems that a ton more people want to be in the "business" of information security. I get the question so often, I thought I would write this post as a quick and easy way to respond.
Are You Serious?
The first response is a "gut check". Are you serious that you want to be an infosec person? Do you even know what you are asking? My suggestion is 2 steps.
1. Read a basic information security guide (not Hacking Exposed or something on an aspect, but something more general like the ISO standards).
2. Invest in your career option enough to buy a few coffees or beers and ask a couple of security folks you know of and trust to sit down, one on one with you for an hour chat. Talk about that person's career, what day to day security work is like in their experience and what they think about your ideas for moving forward. If you can't or won't invest in these basic steps, then quit now and choose another career path. Security work is all about research, reading, guidance, networking and conversations with other humans. If you can't do these toddler steps, then forget running with the big dogs and find another pack.
Good luck!