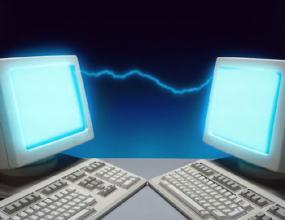 Virtual environments are becoming more popular, providing advantages such as enabling multiple OS environments to co-exist and providing disaster recovery solutions.
Virtual machines easily tests scenarios, consolidate servers, and can move disk files and some configuration files between physical machines.
Safeguarding your virtual server environment is vital, even though it doesn't have the same issues as a physical environment. Here are a few tips to keep things running smoothly:
Install only what you need on the host machine. Keep your OS and applications current for both virtual and host machines.
 
Isolate each virtual machine you have by installing a firewall. Only allow approved protocols to be deployed.
 
Ensure that antivirus programs are installed on the virtual machines and kept current with updates. Virtual machines, like physical machines are at risk for viruses and worms.
 
Utilize strong encryption between the host and virtual machines.
 
Avoid internet surfing from the host computer. Spyware and malware could easily infiltrate through the the host computer and spread to the virtual machines.
 
Prevent unauthorized access by securing accounts on the host machine.
 
Only use what you need. If you're not utilizing a virtual machine, shut it down.
 
If a virtual machine does not need to connect with each other, isolate it. Use a separate network card on a different network range.
 
Monitor the event log and security events on both the host machine and on the virtual machine. These logs need to be stored in your log vault for security and for auditing purposes at a later date.
 
Ensure that any hardware you use is designed for VM usage.
 
Strictly manage remote access to virtual machines and especially to the host machine, this will make exposure less likely.
 
Remember, the host machine represents a single point of failure. Technologies like replication and continuity help with reducing this risk.
 
Avoid sharing IP addresses. Again this is typical of sharing a resource and will attract problems and vulnerabilities.
Using these tips will help you make the most of your physical and virtual environments so if anything interrupts your business, you are prepared.