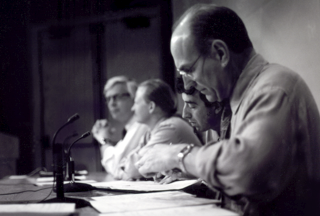 We're starting a new series: "Ask the Security Experts." We'll pose an information security question and our panel of experts will do their best to answer.
Our panel:
Adam Hostetler, Network Engineer, Security Analyst
Phil Grimes, Security Analyst
John Davis, Risk Management Engineer
Our Question
What should I tell my teenage children about privacy and security on Facebook?
Adam Hostetler:
Teach them how to use Facebook privacy settings. Go into the settings
and explain how it works, and that they should only post updates and
photos to their friends and not in public. Also, how to set their
account so they can only be found by friends of friends. As for apps, be
very careful about what Facebook apps they use, and pay attention to the
permissions they request. For their account, always use a strong
password. Do not give out account information to anyone (except
parents). Lastly, they should always log out of the account when they
are done. Never close the browser with the account still logged in.
Phil Grimes:
I fight this battle daily. I constantly remind my kids that what goes online now stays online forever. I have discussed privacy settings with them and give them little reminders that help them think about security and privacy online — at least in terms of posting info and pictures. It never hurts to remind them who I am and what I do for a living, they tend to always think twice before posting.
As for the games, however, this is something that is almost impossible to combat in my house. I think I am the only person who does NOT play Facebook games. The keys here are simple. Accept the machines that play these games as lost assets. I image the disks so I can restore them quickly and easily, then cordon them off on their own network segment so WHEN they get popped, I can "turn and burn" to get them back online. This really works well for me, but another important factor is to NOT do anything sensitive from these machines. Luckily, my kids don't do any online banking or anything like that. I have my wife conduct sensitive tasks through another machine.
John Davis:
I would say to watch the scams and traps that are strewn like land mines throughout the site. Watch the free give-aways, be wary of clicking on pictures and videos and look carefully at any messages that contain links or suggest web sites to visit. Also, be VERY careful about 'friends' of friends and other strangers that want to friend you or communicate with you. You very well may not be communicating with who you think you are. Finally, if you're on Facebook frequently and have not been wary, chances are you have malware on your computer that hides itself and runs in the background where you are not aware of it. So be careful when using the site and scan your system frequently.