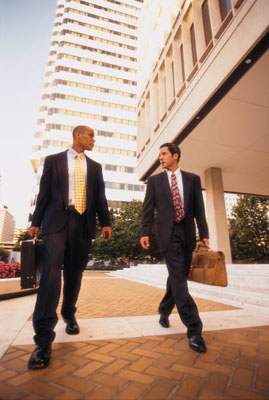 With all of the attention in the press these days on the large banks, hacking, and a variety of social pressures against the financial institutions, it's a good time to remember that credit unions and small banks abound around the world, too. They may offer an alternative to the traditional big banking you might be seeking, but they sometimes offer an alternative to the complex, well staffed information security teams that big banks have to bear against attackers and cyber-criminals, too.
While this shouldn't be a worry for you as a consumer (in that your money is secure in a properly licensed and insured institution), it should be a concern for those tasked with protecting the data assets and systems of these organizations.
That's where strong vendor relationships come in. Partnerships with good solution providers, security partners, virtual security teams and monitoring providers can be very helpful when there are a small number of technical resources at the bank or credit union. Ongoing training with organizations like SANS, CUISPA and our State of the Threat series is also very likely to assist the resources they do have in being focused against the current techniques used by attackers. Whether with peers or vendors, relationships are a powerful tool that help security admins in the field.
Smaller organizations need to leverage simple, effective and scalable solutions to achieve success. They simply won't have the manpower to manage overwhelming alerts, too many log entries or some of the other basic mechanisms of infosec. They either must invest in automation or strategically outsource some of those high resource functions to get them done. If your bank has a single IT person who installs systems, manages software, secures the network, helps users, and never goes on vacation; you have one overwhelmed technician. Unfortunately, this all too common. Even worse is that many times, the things that can't be easily done sometimes end up forgotten, pushed off or simply ignored. 
In some cases, where some of the security balls may have been dropped, attackers take advantage. They use malware, bots, social engineering and other techniques to scout out a foothold and go to work on committing fraud. That's a bad way to learn the lessons of creating better security solutions.
So, the bottom line is if you are one of these smaller organizations, or one of the single technicians in question, you need to find some relationships. I suggest you start with your peers, work with some groups in your area (ISSA, ISACA, ISC2, etc.) and get together with some trusted vendors who can help you. Better to get your ducks in a row ahead of time than to have your ducks in the fire when attackers come looking for trouble.