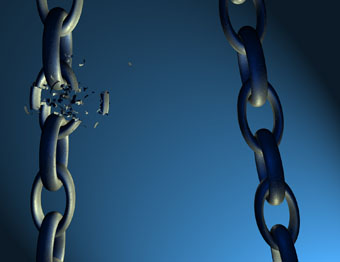 Recently, someone asked me about a vulnerability I had found in a product 15 years ago. The details of the vulnerability itself are in CVE-1999-1141 which you can read for yourself here.
Apparently, some of these devices are still around in special use cases and some of them may not have been updated, even now, 15 years after this issue came to light and more than 13 years after Mitre assigned it a 7.5 out of 10 risk rating and an associated CVE id. That, in itself, is simply shocking, but is not what this post is about.
This post is about the past 15 years since I first made the issue public. At that time, both the world of infosec and I were different. I still believed in open disclosure, for example. However, shortly after this vulnerability research experience, I started to choke back on that belief. Today, I still research and discover vulnerabilities routinely, but I handle them differently.
I work with the vendor directly, consult with their developers and project teams as much as they let me, and then allow them to work through fixing their products. Some of these fixes take a very, very long time and some of them are relatively short. Sometimes the vendors/projects give me or MicroSolved public credit, but often they do not. Both are OK under the right circumstances, and I am much happier when the vendors ask us if we want to be credited publicly, but I am content if they fix the problems we find in many cases. We do our very best to be non-combative and rational with all of them in our discussions. I think it is one of the reasons why application and device testing in our lab is so popular — better service and kindness go a long way toward creating working relationships with everyone.
Now, I don't want to dig into the debate about open disclosure and non-disclosure. You may have different opinions about it than I do, and I am perfectly fine with that and willing to let you have them. I choose this path in vulnerability handling because in the end, it makes the world a safer place for all of us. And make no mistake, that's why I do what I do nearly every day and have done what I have done for more than 20 years now in information security.
That's really what this post is about. It's about change and commitment. I'm not proud of releasing vulnerability data in 1997, but I'm not ashamed of it either. Times have changed and so have I. So has my understanding of the world, crime and security. But at the bottom of all of that change, what remains rock solid is my commitment to infosec. I remain focused, as does MicroSolved, on working hard every day to make the world a safer place for you and your family.
In November of 2012, MSI will enter its 20th year in business. Twenty years of laser focus on this goal, on the work of data protection, and on our customers. It's an honor. There is plenty of tradition, and plenty of change to reflect on. Thanks to all of you for giving me the opportunity to do so.
Now that I have nostalgia out of the way, if you are still using those old routers (you know who you are), replace those things! 
As always, thanks for reading and stay safe out there!