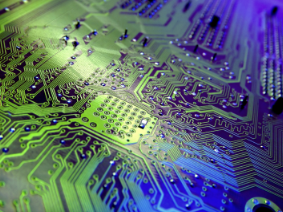 Many of our assessment customers have benefitted in the last several years from having their important network devices and critical systems undergo a configuration review as a part of their assessments. However, a few customers have begun having this work performed as a subscription, with our team performing ongoing device reviews of one to three devices deeply per month, and then working with them to mitigate specific findings and bring the devices into a more trusted and deeply hardened state.
From credit unions to boards of elections and from e-commerce to ICS/SCADA teams, this deep and focused approach is becoming a powerful tool in helping organizations align better with best practices, the 80/20 Rule of Information Security, the SANS CAG and a myriad of other guidance and baselines.
The process works like this:
The organization defines a set of systems to be reviewed based on importance, criticality or findings from vulnerability assessments.
The MSI team works with the organization to either get the configurations delivered to MSI for testing or to access the systems for local assessments in the case of robust systems like servers, etc.
The MSI team performs a deep-level configuration assessment of the system, identifying gaps and suggested mitigations.
The MSI team provides a technical level detail report to the organization and answers questions as they mitigate the findings.
Often, the organization has the systems re-checked to ensure mitigations are completed, and MSI provides a memo of our assertions that the system is now hardened.
Lather, rinse and repeat as needed to continually provide hardening, trust and threat resistance to core systems.
Our customers are also finding this helpful as a separate service. Some smaller credit unions and IT departments may simply want to identify their critical assets and have this deep-level review performed against them in advance of a regulatory audit, to prepare for the handling of new sensitive data or important business process or simply to harden their environment overall.
Deep-dive device configuration reviews are affordable, easy to manage, and effective security engagements. When MSI works with your team to harden what matters most, it benefits your team and your customers. If you want to hear more about these reviews, engage with MSI to perform them; or to hear more about device/application or process focused assessments, simply drop us a line or give us a call. We would be happy to discuss them with you and see how we can help your organization get clarity with a laser-focus on testing the systems, devices and processes that you value most.
As always, thanks for reading and stay safe out there!