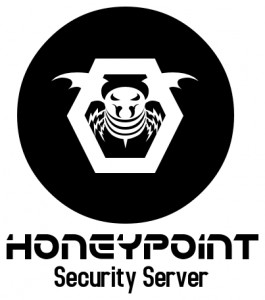 I wanted to share some great feedback we received this week from a couple of sources. Both are regarding HoneyPoint — our product for creating a platform of nuance detection and visibility.
The first came from a critical infrastructure team. We notified them of an attack from their environment which was detected on the HITME (HoneyPoint Internet Threat Monitoring Environment). Using our alert, they quickly identified, investigated and isolated a specific machine that been infected with a piece of malware and was now scanning the Internet for other potential victims. They thanked us for the notification and said they truly appreciated our efforts and the work of the HITME team to help protect US critical infrastructures.
The second bit of feedback came from a long-time user of HoneyPoint Wasp, who suddenly began to see a piece of code propagate across a few machines in their workstation space. The code was rapidly identified as a piece of malware that had successfully evaded their anti-virus, but triggered the Wasp white list detection mechanism. Their team traced the infection back to a single USB key, which they impounded and sanitized. Thankfully, they found this infection before it was able to be leveraged by an attacker against them. They were very supportive of HoneyPoint and thanked us for assisting them in their investigation and for teaching them how to use Wasp through our installation services.
Together, these represent just a couple of the stories where HoneyPoint has helped security teams. Some of the people who receive the benefit of our work are not even users of the product or MicroSolved clients at all. It's just another way that we engage every single day to help make a difference in the security and safety of peoples' lives.
At MSI, we don't just make great tools and perform great services, we have spent the last 20 years working hard to help people with information security. It continues to be both our pleasure and our passion.
Thanks for reading!