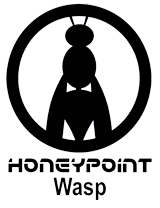 Brent Huston, CEO and Security Evangelist of MicroSolved, Inc., was recently a guest for the popular podcast, "Virtualization Security Podcast."
Brent talked about HoneyPoint Wasp and discussed with other panelists how honeypot technology can help an organization detect real attacks and also the legal ramifications of stealth monitoring.
The Virtualization Practice also featured HoneyPoint in their recent post, "New Virtualization Security Products Available."
The podcast panelists include;
Edward L. Haletky, Author of VMware vSphere and Virtual Infrastructure Security: Securing the Virtual Environment and virtualization security analyst, as Moderator.
Michael Berman, CTO of Catbird Security
Iben Rodriguez, Independent Virtualization and Security Consultant and Maintainer of the ESX Hardening Guidance from CISecurity
Click on the player below to listen. To listen on iTunes or download the MP3, go here. Enjoy!