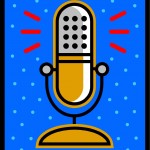 What happened with the water facility SCADA breach in Springfield Illinois? ICS-SCADA security has been on our radar for a few months, now. The recent attack on a water plant in Illinois has highlighted existing vulnerabilities that open the door to malware. In this special edition of MSI Strategy & Tactics, Chris Lay, Account Executive, interviews MSI CEO, Brent Huston on the breach. Take a listen! Discussion questions include:
Breaking down the nuts and bolts of the attack
The similarities and differences of the attack vs. the Stuxnet worm
What ICS-SCADA organizations can learn from this attack



Panelists:
Brent Huston, CEO, Founder, and Security Evangelist
Chris Lay, Account Executive
Mary Rose Maguire, Marketing Communication Specialist and moderator
Click the embedded player to listen. Or click this link to access downloads. Stay safe!