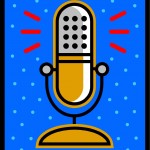 The 2012 Verizon Data Breach Investigations Report is out!  In this episode of MSI Strategy & Tactics, Adam, Phil, and John discuss the newest report's discoveries and some of the more interesting discoveries.  Discussion questions include:
1. What was the most surprising finding?
2. What is different from the past, any trends?
Listen in and let us know what you think!
Resource:
The Verizon Data Breach Investigations Report
Panelists:
Adam Hostetler, Network Engineer, Security Analyst
Phil Grimes, Security Analyst
John Davis, Risk Management Engineer
Mary Rose Maguire, Marketing Communication Specialist and moderator
Click the embedded player to listen. Or click this link to access downloads. Stay safe!