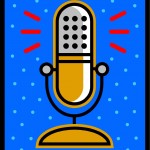 "What makes PHP so amazing is the growth rate it has experienced back from 2000. It just exploded between 2000 and 2007 and has exponentially continued until today."  – Brent Huston, CEO, MicroSolved, Inc.
What is going on with PHP? Listen in as our tech team discusses PHP malware and more. Discussion questions include:
PHP's growth, why it is so popular and using it for modern web development
How are attackers abusing PHP?
What is PHP malware?
How common are PHP scans, probes, attacks and compromises?
What can organizations do to protect their PHP developed sites and applications?
Where can organizations go for more information about PHP development, PHP attacks and PHP application testing?
Resources mentioned:
Panelists:
Brent Huston, CEO and Security Evangelist, MicroSolved, Inc.
Adam Hostetler, Network Engineer and Security Analyst
Phil Grimes, Security Analyst
John Davis, Risk Management Engineer
Click the embedded player to listen. Or click this link to access downloads. Stay safe!