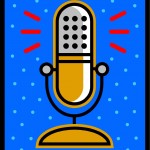 "We're not seeing good reporting processes yet. Many organizations… do not know who has these mobile devices or where they are located and what they're being used for."  – Brent Huston, CEO, MicroSolved, Inc.
Samsung Galaxy, Google Android, Apple iPad — mobile devices are a hot item and consumers are bringing them to their workplaces. Along with the popularity are malware developers who would like nothing better than to steal sensitive information from them. How can you protect your organization's data from mobile device usage? Discussion questions include:
Who is managing mobile devices?
There needs to be some reporting – who does this and who should be involved?
Who are the groups that should be included when talking about mobile security? How should an organization start their strategy?
Regarding the data layer: what controls can we wrap around the data itself?
Panelists:
Brent Huston, CEO and Security Evangelist, MicroSolved, Inc.
Adam Hostetler, Network Engineer and Security Analyst
Phil Grimes, Security Analyst
John Davis, Risk Management Engineer
Mary Rose Maguire, Marketing Communication Specialist and moderator
Click the embedded player to listen. Or click this link to access downloads. Stay safe!