That's right! Send us your picture taken in a "security-related pose" with a stuffed, bee costume or bee-related item and we will pick the winner of a FREE license for HoneyPoint Security Server!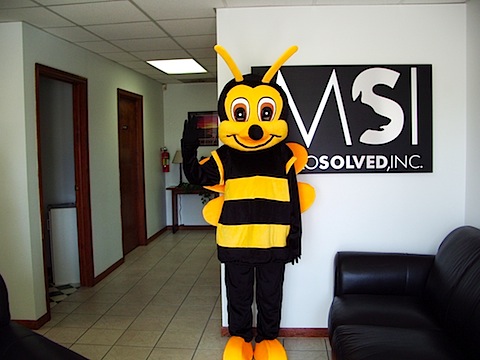 Just like in life, style counts, so get your ideas together and send us those pictures! Our judges will pick the winner on April 30th, so get your pics in before then. Imagination, security details and fun will be the key to your success. Three runners up will receive FREE licenses for HoneyPoint Personal Edition!
You can send your pictures via email to: hppics@microsolved.com
Remember, we reserve the right to publish all submissions, so make sure you are OK with that before you submit. 🙂 Contest closes and winners picked at noon on April 30th, 2009. Enter as often as you wish, odds of winning depends on number of people entering. Have fun!