See on Scoop.it – Chinese Cyber Code Conflict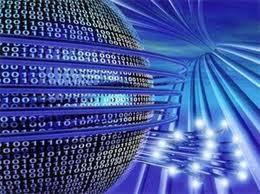 Red-DragonRising's insight:
Comparative Study: Iran, Russia & PRC Cyber WarTuesday May 14, 2013 — 11:00 AMLocation: Room 4Level: Advanced
Presentation Abstract:
Nation State Motivations for Using the Cyber Realm – Comparative Study of Islamic Republic of Iran, Russian Federation & the People's Republic of China (中華人民共和國).
International governments including the Islamic Republic of Iran, Russian Federation and the People's Republic of China (中華人民共和國) all have very well developed cyber capabilities both offensively and defensively; this is the Western world view. During this presentation a foreigner's international experience reviewing, studying and researching these three nation states will be presented. Included in this 360 degree review will be both the Western/foreigner's perspective and the distinct motivations by each country to feel compelled to develop such technologically advanced national security weapons in the information realm.
The international lens used to review the nation state cyber weapons platform development will incorporate cultural, historical, linguistic, military, political and technological foci.
Semper Fi,
謝謝您
紅龍
See on secure360.org