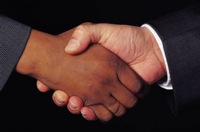 March's CMHSecLunch is scheduled for March 10, 2014. The time is 11:30 to 1pm Eastern. The location this month is the Tuttle Mall food court. We usually meet pretty close to the middle of the place, but a bit away from the giant germ ball fountain. 🙂
I will not personally be able to attend this month, but will be back in full swing for the April edition. So enjoy this month without me and I we can break bread together in a short while.
As usual, you can register for the event (not needed), and find more details here. CMHSecLunch is open to all, free to attend and has been a tradition now in the security community for a couple of years. So, grab a friend, have some food and engage in some great conversation. We can't wait to see you!