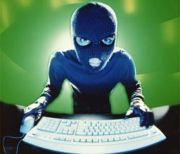 We're always keeping our eyes and ears open when it comes to malware. If you've not heard of this report before now, it would be good to check your computer to see if it has been infected with a nasty piece of malware whose creators were finally caught and shut down by the FBI late in 2011.
From AllThingsD:
Next week, the Internet connections of about a quarter-million people will stop working because years ago their computers became infected with malware.
The malware is called DNSChanger, and it was the centerpiece of an Internet crime spree that came to an end last November when the FBI arrested and charged seven Eastern European men with 27 counts of wire fraud and other computer crimes. At one point, the DNSChanger malware had hijacked the Internet traffic of about a half-million PCs around the world by redirecting the victims' Web browsers to Web sites owned by the criminals. They then cashed in on ads on those sites and racked up $14 million from the scheme. When the crackdown came, it was hailed as one of the biggest computer crime busts in history.
The listed site for checking if you have the malware is (not surprising) getting slammed. Try to refresh the address a few times and it will show you if your system is infected or not, plus will give you a link for how to fix your site.
Here's to seeing "green" for everyone!