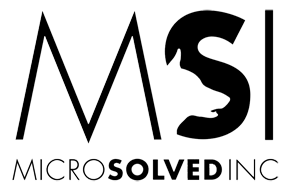 MicroSolved, Inc. is pleased to announce that they have received a U.S. Patent (8,196,204 B2) on June 5, 2012, on technology components of their product HoneyPoint Security Server. This technology, known as "defensive fuzzing," and the improvement mechanisms associated with it are a core component of creating self-defending implementations with HoneyPoint. 
The defensive fuzzing mechanism allows a computer network's HoneyPoints to listen for an incoming connection from an attacker, and then disrupt that connection by tampering with the expected responses — in essence "fuzzing" the conversation. In many cases, this can confuse or crash the attacker's tools or malware, limiting their capability to perform further attacks or damage.
The patent also covers a quality improvement technique for HoneyPoint technology. As the defensive fuzzing occurs, HoneyPoint tracks how successful it was with a given fuzzing technique. It has the ability to share that knowledge among various HoneyPoints so that as the system gets better with defensive fuzzing, the entire distributed system gets better at protecting the user's environment.
This feature of MSI's HoneyPoint detection system takes a passive defense and turns it into an active defense that can protect itself without human intervention.
"At MSI, we are truly committed to helping organizations protect their information assets, and we see this patent on defensive fuzzing as the next logical extension in helping organizations achieve high levels of protection with lower levels of resource requirements," said Brent Huston, CEO and Founder of MicroSolved, Inc. "We are truly dedicated to extending even further in the future, the capability for organizations to defend their intellectual property."
For more information about HoneyPoint, please visit our HoneyPoint webpage. To learn more about MicroSolved, Inc., visit wwww.microsolved.com.