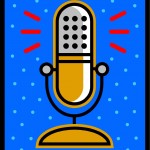 "I spoke to some folks who are attending Blackhat and they're all talking about Android and iPhone. iOS platform attacks. There's a huge focus on insecurity and developing an attack tool for that model. Not just malware, but actual attack tools.  – Brent Huston, CEO, MicroSolved, Inc.
Listen in as our tech team discusses Blackhat 2011, DefCon, and B-Sides conferences. Discussion questions include:
DEFCON, B-Sides and Blackhat are this week in Vegas. With so many hacker and security conventions around now, what do organizations need to know about them?

What are you expecting to come from Blackhat and DEFCON this year? What do you find interesting?

What does the future of security conventions of hold and where are things likely to go from here?

Are the training at these shows worth it for the average IT admin, network engineer or security analyst?

Do you have any tips for getting the most out of these shows or for those interested in attending?
Panelists:
Brent Huston, CEO and Security Evangelist, MicroSolved, Inc.
Adam Hostetler, Network Engineer and Security Analyst
Phil Grimes, Security Analyst
John Davis, Risk Management Engineer
Chris Lay, Account Executive
Click the embedded player to listen. Or click this link to access downloads. Stay safe!