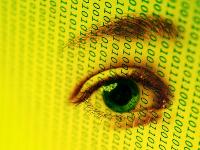 With the addition of RedDragon Rising (@RedDragon1949) to the blog, we are now pushing forth a new stream of threat data and insights about the growing problem of international threats. Since we added that content to the site, many of you have written in or asked me on Twitter, what is it that YOU can do about these threats? I wanted to take a few minutes and expand on my responses.
First of all, you can remain aware and vigilant. Much of the information we post here isn't directly actionable. It isn't designed to be a roadmap of actions for you to take. It's designed to be a continual source of data that slowly helps you see a clearer picture of the threat, the actors and their capability. It's designed to keep you AWAKE. It's custom made to help you understand your adversary. Knowledge is power and insight is key. We make this content to give you both!
Second, you can communicate the threat and knowledge to your management. This helps them remain aware. It also presents to them that you are monitoring the threats and keeping your eye on the rising tides, even as you help them steer the ship through safe waters. You can use this information to build rapport with them, to give them new insights into your decisions when you explain to them various risks and to help them understand the changing nature of the interconnected world.
You can use the information here as an impetus to get the basics of information security right. While there aren't any panaceas to fight off the threat and there isn't a single thing you can buy to make it better ~ we do know that focusing on the basics of infosec and getting them done efficiently, effectively and well is the best defense against a variety of threats. That said, consider doing a quick and dirty review of your security initiatives against our 80/20 Rule for Information Security. This is a set of simple projects that represent the basics of information security and map easily to other standards and baselines. Simply judging your maturity in these areas and following the roadmap to improvement will go a long way to getting the basics done right in your organization. 
Invest in detection and response. If your organization is doing the basics of prevention, that is you have hardening in place and are performing ongoing assessment and mitigation of your attack surfaces, then the next thing to do is invest in detection and response capabilities. Today, one of the largest advantages that attackers enjoy is the lack of visibility and effective response capabilities in our organizations. You should have some visibility into every segment and at every layer of your environment. You should be able to identify compromises in a timely manner and move to isolate, investigate and recover from any breaches LONG BEFORE they have become widespread and heavily leveraged against you. If you can't do that today, make it your next major infosec goal. Need help?Ask us about it.
Lastly, share information with your peers. The bad guys are good at information sharing. They have excellent metrics. They openly share their experiences, successes, failures and new techniques. Much of crime and espionage (not all, but MUCH) is "open source" in nature. The cells of attackers free float in conglomerations of opportunity.  They barter with experience, tools, data and money. They share. The more we begin to share and emulate their "open source" approaches, the better off we can be at defending. If knowledge is power, more brains with more knowledge and experience equals MORE POWER. Be a part of the solution.
That's it for now. Just remain calm, get better at the basics, improve your visibility and stay vigilant. As always, thanks  for reading State of Security and for choosing MicroSolved as your information security partner. We are striving to dig deeper, to think differently and to give you truly actionable intelligence and threat data that is personalized, relevant to your organization and meaningful. If you'd like to hear more about our approach and what it can mean for your organization, get in touch via Twitter (@lbhuston), email (info(at)microsolved/dot/com) or phone (614-351-1237 ext 250).