Discovering an information security breach can be a shock! Picture it: you are enjoying a regular work day and WHAM! Suddenly you are at the center of an incident that could possibly affect the future of the company and perhaps your own future as well. It's easy to panic. You know if you don't do the right thing, right now, bad things are sure to rain down on you. So, what is the very first thing that you should do?
Go immediately to your incident response plan, of course! After all, that is the reason your company has put together an IR plan and team in the first place; to plan for contingencies so that personnel don't go off half-cocked and lose vital data and evidence. 
But is your plan clear enough that regular system users or even help desk personnel know what to do first without having to thumb through a hundred pages of plan? If not, perhaps a simple little trick we use in our incident response plans will work for you. 
The very first thing you see when you open one of our incident response plans are employee and incident response team Quick Response Guides (see the example of an employee guide below-the IRT guide is similar, but more complex). 
I know from my military experience that having checklists such as the Quick Response Guides in place truly cuts down on mistakes and helps calm personnel during difficult situations. Why not see if they can also improve your response quality?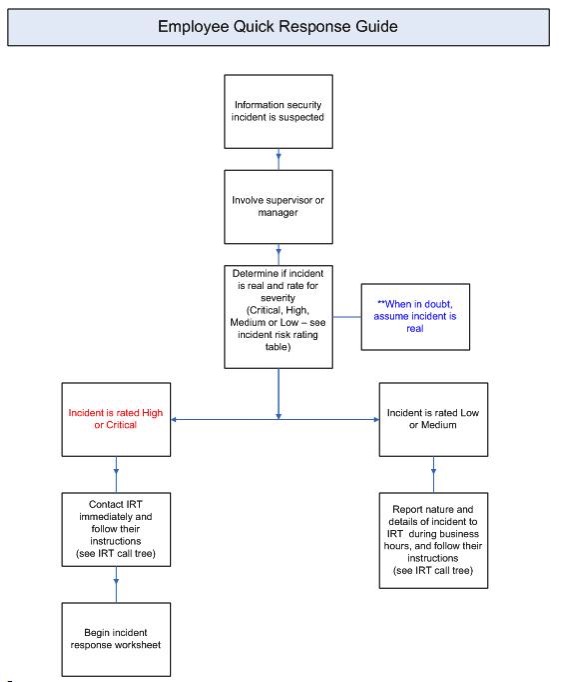 You can download the pocket guide here. 
Thanks to John Davis for this post.