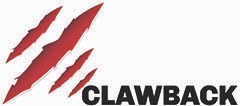 ClawBack™, our data leak detection engine which we released last fall, is a cloud-based SaaS tool focused on helping organizations detect leaked source code, device/application configurations and credentials. You can learn more about the product and why we made it in this quick 8 minute video by clicking here.
While ClawBack has been a very successful product in its own right, the SaaS platform is primarily "Do It Yourself" in terms of operations. It's easy to use and manage, but the customer does the work of reviewing the alerts and managing the responses. Over the last several months, some clients have asked for a managed service option, where MSI will manage the ClawBack product, review the alerts and work with the customer to issue take downs or provide mitigation advice. Today, we are proud to announce the immediate availability of the ClawBack Managed Service. Now you can get the power and vigilance of ClawBack without the overhead of managing and monitoring the product directly, reviewing the alerts and issuing appropriate take down requests.
Several clients have also asked us about other professional services associated with ClawBack and with Data Leak Prevent/Protection (DLP) capabilities in general. MSI is also proud to announce the immediate availability of the following associated professional services:
Monitoring term identification, optimization and improvement
Watermark implementation in source code and device configurations
Data leak awareness training, especially focused on source code, configurations and credentials
Data leak impact modeling and table top simulations
30/60/90 day data leak assessments
Exfiltration testing and Data Loss Prevention (DLP) assessments and optimization
Data classification and data leak policy and process development and reviews
Additionally, we are launching multiple year packages that combine these services in 3 and 5 year plans, allowing our clients to create long term solutions to the problems of data leakage, intellectual property risk management and compromises stemming from leaked source code, configs and credentials. To learn more about these services or create a package that fits your firm's needs, give us a call at 614-351-1237 or drop us a line (info@microsolved.com).