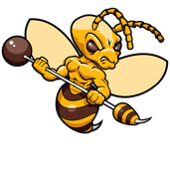 For over a decade, HoneyPoint has been proving that passive detection works like a charm. Our users have successfully identified millions of scans, probes and malware infections by simply putting "fake stuff" in their networks, industrial control environments and other strategic locations. 
Attackers have taken the bait too; giving HoneyPoint users rapid detection of malicious activity AND the threat intelligence they need to shut down the attacker and isolate them from other network assets.
HoneyPoint users have been asking us about manageable ways to detect and monitor for new WiFi networks and we've come up with a solution. They wanted something distributed and effective, yet easy to use and affordable. They wanted a tool that would follow the same high signal, low noise detection approach that they brag about from their HoneyPoint deployments. That's exactly what AirWasp does.
We created AirWasp to answer these WiFi detection needs. AirWasp scans for and profiles WiFi access points from affordable deck-of-cards-sized appliances. It alerts on any detected access points through the same HoneyPoint Console in use today, minimizing new cost and management overhead. It also includes traditional HoneyPoints on the same hardware to help secure the wired network too!
Plus, our self-tuning white list approach means you are only alerted once a new access point is detected – virtually eliminating the noise of ongoing monitoring. 
Just drop the appliance into your network and forget about it. It'll be silent, passive and vigilant until the day comes when it has something urgent for you to act upon. No noise, just detection when you need it most.
Use Cases:
Monitor multiple remote sites and even employee home networks for new Wifi access points, especially those configured to trick users

Inventory site WiFi footprints from a central location by rotating the appliance between sites periodically

Detect scans, probes and worms targeting your systems using our acclaimed HoneyPoint detection and black hole techniques

Eliminate monitoring hassles with our integration capabilities to open tickets, send data to the SIEM, disable switch ports or blacklist hosts using your existing enterprise products and workflows
More Information
To learn how to bring the power and flexibility of HoneyPoint and AirWasp to your network, simply contact us via email (info@microsolved.com) or phone (614) 351-1237.
We can't wait to help you protect your network, data and users!